From left: AJ, Mark, Sean, Ryan, Austin
About the Band

NOWAKE started in 2007 when drummer AJ Allen and guitarist Sean McHargue sat down in a basement with two drum sets and a Gibson Les Paul. In 2010, Mark Kempker joined the band as lead singer. Recently, Austin Birkhead and Ryan Gilmore joined the band (guitarist/vocalist and bassist respectively).
The band has released two studio albums: "Getaway" (May 2014) and "An Act of Defiance" (May 2017). Both are available on iTunes, Google Play Store, Amazon, CDBaby, etc. The band regularly plays live shows in the Missouri, Illinois, Iowa region. From 30 minute slots in shows with many bands to solo shows where they perform for hours, NOWAKE can entertain crowds of any size.
Check out the "media" page for pics from shows over the years.
The band is:
Mark Kempker - Vocals - on Twitter as @kempker22
Mark can't remember a time when he wasn't singing. Doctors actually reported hearing him singing on the day he was born. True story. Mark has been singing at weddings for the last 25+ years. Since joining NOWAKE, he has found a permanent home rocking out with some of the greatest music fans around. His biggest influences include Van Halen, Motley Crue, and Godsmack.
Mark uses: Sennheiser and Shure microphones
​
Sean McHargue - Guitar - on Twitter as @mickhard
Sean McHargue only started getting into music when he was in high school. With a healthy balance of Silverchair and Alice in Chains to Led Zeppelin and Black Label Society, Sean embarked with a group of his friends (including NOWAKE drummer AJ Allen) to start a band. Every other instrument was already spoken for, so Sean started out on bass guitar. After high school, that band broke up and Sean ditched the 4-string for a Les Paul. He and AJ teamed up in 2007 to start what is NOWAKE. He has developed a strong liking for southern rock and it tends to show in his song writing.
Sean uses: Epiphone and PRS Guitars & Blackstar and Peavey amps
AJ Allen - Drums - on Twitter as
@

AJAllen040917
AJ Allen began his interest in music early in life; banging on anything that made noise alongside the sounds of AC/DC, Van Halen, Led Zeppelin, etc. He always had an interest in drums but became more serious when he got his first kit for free out of a church attic. He took it home, put it together and learned AC/DC's "Thunderstruck" by ear. The rest is history! He has been the only drummer for NOWAKE since the band's inception in 2007.
AJ uses: Tama and Ddrum drums & Zildjian and Sabian cymbals
Austin Birkhead - Guitar - Bio coming soon
Austin uses Schecter guitars and Crate amps

​
Ryan Gilmore - Bass - Bio coming soon
Ryan uses Peavey and Fender basses and Fender amps
Powered by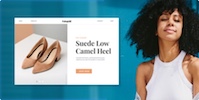 Create your own unique website with customizable templates.